There are a variety of treasure chest scattered though the lands of Rohan.
You will need the correct key type to open the chest for the goods.
Examples would be:
Copper Key + Copper Chest = Good
Copper Key + Steel Chest = Bad
Field Chests
Edit
Chests start at the rank of Copper on your adventure, but further into the land, higher grade chests appear.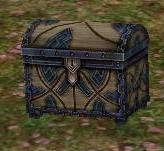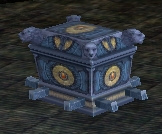 generic types (Copper, Silver, Rhodium, etc.), but other could look like pots, safes, briefcases, pile of crates or even a blade of grass. The specific key to unlock these boxes should be mentioned accordingly in their quest information.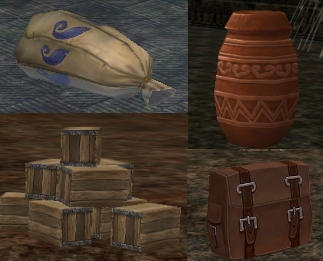 The giant race characters have exclusive skill (unlocked at level 7) in the form of a self buff that allows them to open chest without the consumption of a key. The buff lasts for a single use and has different chances of succeeding according on the skill's mastering level and a fair risk of "backfiring" in the form of damage to the player's HP.
Ad blocker interference detected!
Wikia is a free-to-use site that makes money from advertising. We have a modified experience for viewers using ad blockers

Wikia is not accessible if you've made further modifications. Remove the custom ad blocker rule(s) and the page will load as expected.